Kilmore coach Nathan Phillips is hopeful his club can lift to another level in 2018 as it seeks to play finals for the first time since joining the NFNL.
Only percentage kept Kilmore outside the Heidelberg Golf Club Division 3 top-four at Round 13 last season, after winning seven of its opening 12 matches.
In the end, the Blues had to be content with a fifth-place finish in Phillips' first full season as coach – a marked improvement on recent seasons, where the Blues won just four games in the previous four years.
Phillips is adamant his playing group can take another significant step forward in season 2018 as the club looks to jump into the top-four.
"You could throw the 'f' (finals) word in there as that's our expectation," Phillips told NFNL.org.au.
"Hopefully everyone can break out this season.
"It is hard to tell if the guys returning from injury can go back to the level they were on, as well as the younger guys that hadn't played much senior footy, but there is a positive vibe on the track and we can definitely see improvement from last year.
"I'd be lying if I said there weren't players that will make a big step this year, but I don't want to put pressure on any of them. There are certainly a lot of them that I am excited about."
The recruitment of brothers Matt and Scott Swindells, along with Brent Bailey, is expected to give Kilmore a greater forward presence this season and will improve the club's depth.
Matt didn't play a game last year but finished second in Bonnie Doon's best and fairest in 2016 when he kicked 26 goals in 19 appearances.
24-year-old Scott played 57 senior games for Lancefield in the Riddell District Football League over the past five years. He was named among the best players in six of his 13 senior matches in 2017.
"We just signed Scott last week to join his brother Matt down there in the forward line and hopefully both of them will provide us with good targets," Phillips said.
"Matt may also be able to push through the midfield once he builds his fitness up as he has missed a bit of pre-season.
"Bails (Bailey) has missed a few years of footy due to working in the mines but before that he was playing for Doncaster in the EFL.
"He is a very classy left footer and we hope to have him starting in the middle for us and give us plenty of drive out of the guts as he is very aggressive at the footy too.
"He is a very good addition to our midfield."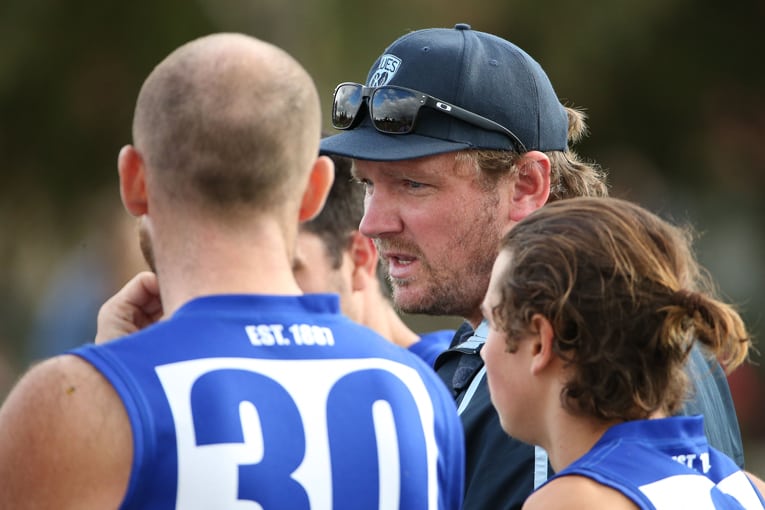 Phillips is also pleased to see Michael McCulloch return to the field after suffering a horrific leg injury in 2016.
"We class him as a recruit due to the fact he didn't play any footy last year due to a broken leg, but he has always been a Kilmore-listed player," he said.
"At the time of his injury he was leading our best and fairest and at the moment he is itching to get back out there as he has been tearing down the track all summer after returning a tad unfit at the start of pre-season.
"If we can get him anywhere back to his best then we see that as a huge gain and something to get excited about coming into the start of the season."
Phillips is excited about where his team might head in 2018 but was reluctant to quantify how many wins the club was targeting.
"We don't want to put a limit on things either way going into this season, we just want to improve," he said.
"Last year we focused on gaining respect back as a club and I think we were able to do that with our performances.
"This year our focus is to beat every side at least once if we can. We would be pretty disappointed to lose to a side twice throughout the year.
"We want improvement and to build on the year we had last year. We definitely don't want to go backwards and improvement means we could go into that next step but we won't put a ceiling or limits on ourselves yet and just see where we head."
Kilmore will play a practice match against former RDFL rival Wallan on Sunday before starting its 2018 home and away campaign at home against South Morang.