The Northern Football Netball League will adopt a number of new rules and interpretations in its football competitions in season 2019.
Please be advised, these new rule changes and interpretations have been made in-line with the changes the AFL introduced in October.
In season 2019, the NFNL will adopt the following changes:
KICK-INS
For kick–ins from a behind, a player is permitted to play on from the goal square, without kicking the ball to themselves, by running out of the goal square.
The player is NOT permitted to handball the ball from inside the goal square from a behind, doing this will result in a ball up at the top of the square.
Following a behind, the person on the mark will be positioned 10 metres from the top of the goal square (previously five metres). All other players must be a minimum 10 metres from the goal square.
MARKS /FREE KICKS
For all defenders who take a mark or gain a free kick within nine metres of their own goal, the person on the mark for the attacking team will be brought in line with the top of the goal square.
The zone will run from the goal line to be in line with the edge of the goal square as per the diagram below (red dotted line).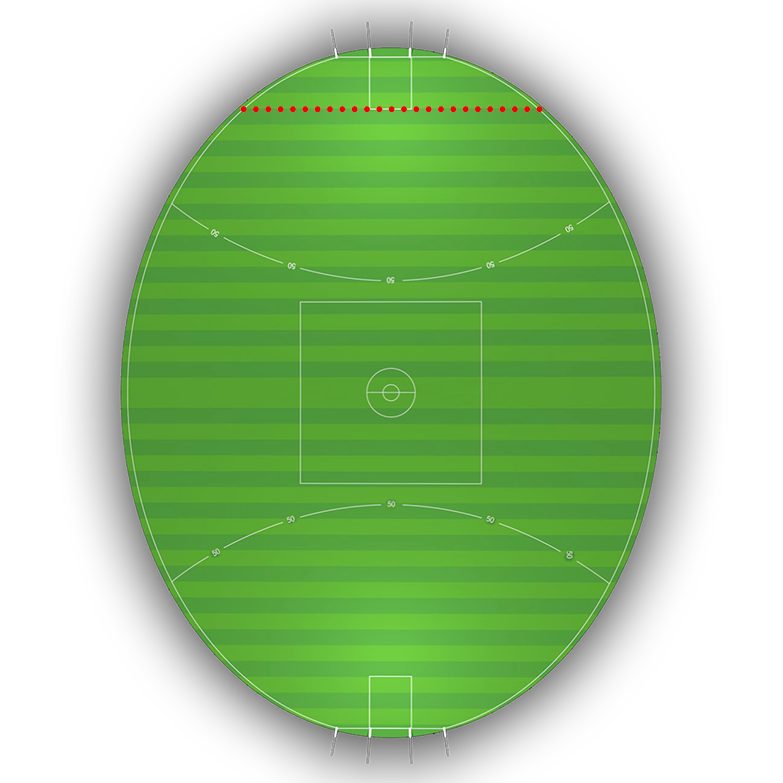 50M PENALTY
The player with the football will be able to play on during the advancement of the 50m penalty.
KICKING FOR GOAL POST SIREN – CENTRE OF GOAL LINE
A player who has been awarded a mark or free kick once play has ended will now be able to kick across their body using a snap or check-side kick.
The player shall dispose of the football directly in line with the person on the mark and the goal.
RUCK CONTESTS – PRIOR OPPORTUNITY
A ruck who takes possession of the football while contesting a bounce or throw up by a field umpire or a boundary throw in by a boundary umpire, will NOT be regarded as having prior opportunity.
They will be deemed to have taken possession of the football and will be afforded the same opportunity to dispose of the ball legally as though in general play.
MARKING CONTESTS
The NFNL never adopted the 2007 AFL rule regarding 'hands in the back'. Therefore, this rule doesn't change from an NFNL perspective and a player can hold their position using their hands as long as they don't not push their opponent in the back.
It is beneficial for the NFNL to adopt these changes as to not distance itself too far away from the AFL Laws of the Game.
Adopting these new rule changes and interpretations will also advantage those players and umpires looking to step up to the next phase of their careers, should they be successful.
The NFNL will clarify these changes at the NFNL coaches meeting in 2019.