La Trobe University
Major Partner
La Trobe University is the major partner of the Northern Football Netball League.
La Trobe University has been one of Australia's pioneering universities for more than 50 years.
In 1967, 552 students enrolled at La Trobe University, the third university to open in Victoria, which has grown to accommodate more than 36,000 students, with over 7,000 international students from 110 countries.
La Trobe University now has a network of campuses, with over 28,000 students at its Melbourne Campus and over 7,500 at our campuses in Albury-Wodonga, Bendigo, Mildura, Melbourne City (Collins Street), Shepparton and Sydney.
The NFNL's partnership with La Trobe University provides the league access to the outstanding facilities at the Bundoora campus, for events such as presentation nights and club meetings.
The NFNL's headquarters has also been based at La Trobe University since January 2020.
---
Melbourne Greyhounds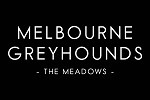 Come play at 'The Meadows' this season – The NFNL's Home Track.
Since 2016, the Melbourne Greyhounds have been the naming rights partner of the NFNL's senior men's top-flight football competition. It's a long-term partnership we're very proud of.
Just like the Clubs in the NFNL, the Melbourne Greyhounds is a not-for-profit who's always focused on supporting local community. Our organisation not only offers great community-based entertainment with twice weekly race meets, but our venue also operates as a unique state-of-the-art Conference and Events Centre.
If your club or business needs a place to host a special event, call the Melbourne Greyhounds team on 03 9355 5222 or visit our website to learn more about what we offer and provide.
https://melbournegreyhounds.org.au/
---
Air Fusion
Air Fusion proudly services all homes and businesses in the Northern region and surrounding communities.
Air Fusion's showroom has the latest technology and extensive range of air conditioning and heating products available in Australia as well other innovative home improvement ideas all designed to convert your home, factory or office into an ideal living space.
Air Fusion is the naming rights partner of the NFNL's under-9's, under 10's, under-11's and under-12's junior competition's as well as the NFNL Junior Finals Series and supports the NFNL Junior Representative Football Program.
---
MC Labour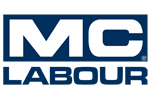 MC Labour is the NFNL's official labour services partner.
MC Labour provides skilled trades and labour, who are able to carry out all general and specific labouring needs.
Over the past 30 years, the MC Labour team has grown to over 20,000 talented people and built a reputation for understanding industry challenges and finding the right personnel with a tailored approach for the construction and building industry, traffic management and the security sector.
MC Labour is the naming rights partner of the NFNL's second division men's football competition, MC Labour Division 2.
---
Winning Edge
Winning Edge Presentations has a proud history of servicing the corporate and public sector throughout Australia and abroad.
Specialising in all forms of giftware and presentation items, Winning Edge Presentations produces all trophies and medals for the Northern Football Netball League.
www.winningedgepresentations.com.au
---
Yarra Valley Water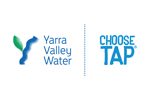 Yarra Valley Water and the Northern Football Netball League joined forces in a partnership to encourage the local football and netball community to choose tap water over bottled water.
'Choose Tap' aims to educate the community on the benefits of drinking tap water as part of a healthy lifestyle and as a better environmental alternative to
bottled water.
Yarra Valley Water is a major partner of the Northern Football Netball League.
---
Belgravia Apparel & New Balance
Belgravia Apparel (BA) is a division of the Belgravia Group, an Australian owned company with manufacturing operations in South Australia. We hold community AFL licenses across all states and territories.
Together with New Balance, we deliver a best-of-breed solution that provides choice of product, price, and manufacturing locality.
The BA / New Balance collaboration is a market leader within both the elite and community AFL landscape in Australia. We are the leading supplier in the AFL senior competition supplying five clubs in season 2023 and Netball, being the supplier of the world Champion Australian Diamonds and two Suncorp Super Netball Teams.
Through BA, teams and associations get access to New Balance and the collection of technical on field, running, fitness, and outdoor apparel showcasing the latest innovations in performance fabric technology.
For all enquiries, please contact: Shane Watson – National Sales Manager – Community Sports
Mobile: +61 418 105 277
Email: swatson@belgraviaapparel.com
---
Game Day Apparel
Game Day Apparel has been a pioneer in the sublimation and apparel industry in Australia since it was established in 2001.
Game Day Apparel pride themselves on superior design and quality, complimented by first class customer service.
All sublimated products are manufactured in their factory in Melbourne, ensuring the fastest turnaround times in the industry coupled with superior quality control.
---
Grashan Sportswear
Grashan Sportswear has been in business for over 30 years and has built its reputation on quality and service.
Grashan Sportswear has a wealth of experience in servicing suburban football clubs and leagues. The company is an on-field licensee for three metropolitan Melbourne football leagues and the proud apparel partner of the Northern Blues Football Club.
Grashan Sportswear is able to supply a women's specific jumper design contoured to meet the needs of a female athlete. In 2014, Grashan Sportswear manufactured Melbourne Football Club's female jumpers for New Balance, for the AFL's official women's game played during Women's Round.
Located in the NFNL heartland in Preston, Grashan Sportswear's team led by John Toniolo and Graeme Whincup, looks forward to servicing the apparel needs of the NFNL and its member clubs.
---
Heidelberg Golf Club
Heidelberg Golf Club is home to a well-established 18-hole golf course, lawn bowls and events centre in Lower Plenty.
The 18-hole golf course offers a challenging layout for all levels of play, and guests are welcome on selected days to try the course.
Membership options include junior membership, special under-40s membership and options to pay monthly or quarterly.
The clubhouse has two event spaces for functions such as presentation nights, engagements, birthdays, Christmas parties and more. Catering is available for all levels of events, from BBQs to sit down meals.
Heidelberg Golf Club is the naming rights partner of the NFNL's Division 3 senior men's football competition as well as the NFNL's Division 1 women's competition.
---
Marbuilt
Marbuilt specialises in townhouse developments, new home builds, renovations and extensions.
Based within the NFNL's heartland, Marbuilt offers the highest build quality thanks to a skilled team of experienced local builders.
The team at Marbuilt prides itself on a high standard of craftsmanship and works closely with its clients all the way from the preliminary stages until completion to ensure the construction period is a smooth process for all parties.
Marbuilt is the naming rights partner of the NFNL's under-19s competitions.
---
SG Print & Paper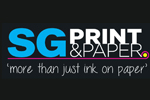 SG Printing is a privately owned printing and print management provider Established in 1989, we have maintained an ambitious, controlled growth strategy that has seen the business expand into a national supplier.
We have continually developed our services, products and technology to meet both market opportunities and the growing needs of our client base. Today, our national network covers all key Australian cities, providing total print solutions from concept to production and the logistics of storage and multi-point distribution.
SG Printing is there for all your club's printing needs; Membership Cards, Bumper Stickers, Corflute Signs, Vinyl Banners, Membership packs, Flyers/Brochures, Pull Up Banners.
---
Cleaning Melbourne
Our team of professional cleaners in Melbourne and the surrounding suburbs offer high-quality cleaning solutions for commercial spaces.
Here at Cleaning Melbourne, our services include office cleaning services, strata cleaning, event cleaning, car park cleaning, pressure washing, window cleaning, carpet cleaning, garden and property maintenance, and many more specialised cleaning services.
Cleaning Melbourne is the naming rights partner of the NFNL's Division 2 Women's Football competition.
---
Edwardes Lake Hotel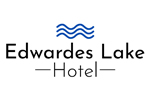 Edwardes Lake Hotel is situated across from the glistening historic Edwardes Lake.
The idea is simply to give families top-quality food, great service, and an atmosphere where you can sit back, relax, and enjoy your time in our bistro, while the kids get to experience an adventure full of fun and excitement in our Kids Planet, which is one of the biggest playgrounds in the northern suburbs.
We also cater for Kid's birthday parties; we guarantee to take all the hard work and stress off your shoulders so you too can enjoy the day. Ask one of our friendly staff who can assist with any queries on hosting a special event in our bistro, such as a kids birthday party, social event, or work function.
Why not take advantage of our great bistro weekday specials.
Edwardes Lake Hotel continues to bring respect and find new audiences, whilst bringing quality service and smiling faces to all it serves, so come in, enjoy and see our great bistro weekday specials we also offer. Hope to see you soon.
---
Alphington Sports Medicine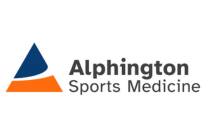 As the league's medical partner, Alphington Sports Medicine offers NFNL registered football and netball players a 10% discount on regular physiotherapy treatment + most other services.
With over 40 years of excellence in Sports Medicine, Alphington Sports Medicine is committed to providing healthcare services of the highest calibre. They can help you RECOVER, PREVENT INJURIES and STAY ACTIVE!
Conveniently located in the inner north-eastern suburbs of Melbourne, they take care of both sporting and non-sporting medical and rehabilitation elements.
Their range of health services can help you return to your sport or activity following an injury as quickly as possible. No matter what activities you enjoy, whether you are serious about sport or enjoy casual leisure pursuits, they can help you to remain fit, healthy, active and enjoying life.
They also have an impressive Exercise + Rehabilitation Area that has a variety of gym, pilates & other equipment.
With around 40 sports medicine practitioners working across more than 10 health sectors Alphington Sports Medicine offers services in:
• Sport & Exercise Medicine
• Orthopaedic Surgery
• Physiotherapy
• Specialist Physiotherapy
• Group Exercise Classes
• Exercise Rehabilitation
• GLA:D
• Exercise Physiology
• Podiatry
• Shockwave Therapy
• Remedial Massage Therapy
• Dietetics
• Occupational (Hand) Therapy
• Women's, Men's & Pelvic Health Physiotherapy
• Concussion (follow-up)
339 Heidelberg Rd, Northcote
Phone: 9481 5744.
www.alphingtonsportsmed.com.au
---
Colbrow Medics
Colbrow Medics are the NFNL's preferred first aid training provider.
Colbrow Medics provides football-focused first aid training, first aid supplies and sports trainer/medic cover.
Having been involved in local football for 10 years, Colbrow Medics holds the experience and knowledge to ensure trainers receive the best possible training and players receive the best possible patient management.
---
Grayson's Gutter Guard Wallan
Grayson's Gutter Guard Wallan proudly supports the NFNL.
Grayson's Gutter Guard Wallan is owned and managed by highly experienced Gutter Cleaner, McDonald Silver.
Working for Grayson's was McDonald's very first job when he initially arrived in Australia from his home country Zimbabwe.  They are located at, 5 Ivy Lane Wallan VIC 3756
https://graysonsgutterguard.com.au/wallan/
---
Hamilton Recovery
Optimising Athletic Performance and Injury Prevention.
We exist to help athletes of all levels optimise their performance to achieve their full potential, by focusing on implementing recovery strategies into their training program.
https://hamiltonrecovery.com.au/
---
Lifeline Northern Melbourne
Who are we
Lifeline Direct (LLD) is a wholly owned subsidiary of Lifeline Australia, delivering the suite of Lifeline's services across six geographical regions in both NSW and Victoria.
LLD works as a collaborative of local Lifeline Centres sharing administrative and other support services, which not only delivers efficiency in administration, but enables the Centres to work together in areas that were not previously possible. This, all while maintaining a sense of 'localness' to operate and serve local communities.
Our mission
To support people in our communities to seek help in a way, a time and at a place that works for them. Lifeline supports the community and people experiencing difficulty through accessible crisis support, counselling, education, community capacity building and referral services. We do this by:
• Connecting people with care
• Run by the local community for the local community
• A voice of calm in crisis
https://lifelinedirect.org.au/westernmelbourne
---
SEDA College Vic
Love AFL? Studying Year 11 or 12 next year?
The AFL Victoria Sports Development and High Performance Program allows students in Years 11 and 12 the opportunity to gain educational and industry qualifications while learning in a hands-on environment
Students will have the opportunity to learn from industry experts and be involved in AFL major events, practical placement and other industry experiences.
Discover what life is like at SEDA College
• For more information about SEDA College click here
• For upcoming information sessions and open days click here
Who is SEDA College VIC
SEDA College is the largest provider of VCAL. SEDA College empowers student's personal growth and success during and beyond school.
SEDA College delivers the curriculum using applied learning methods, which means hands-on learning happens both inside and outside of the classroom. Through this applied learning model, students have a deeper connection to their education resulting in enhanced engagement levels.
To find out more information about SEDA and AFL Victoria Sports Development and High Performance Program (HPP), please visit http://www.seda.vic.edu.au/, phone 1300 11 7332 or email info@scv.vic.edu.au
Note: Students applying for the AFL Victoria High Performance Program are subject to meet eligibility requirements. The AFL Victoria Sports Development Program selection is not dependent on sports skill or ability.
---
Sporting Fine Art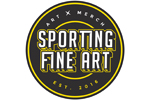 Sporting Fine Art's vision is simple, to capture inspiring moments and portray heroes of grass roots sport.
Sporting Fine Art specialises in custom portraits of individuals or teams, as well as premiership posters, all at affordable prices!
For all your club enquiries please contact Ryan Wilson.
---
Club Warehouse
Club Warehouse is a sports medicine wholesaler based in Mt Waverley stocking an extensive range of products and equipment used by both elite and community sporting clubs across the country.
This range of products includes 7 brands of sports strapping tapes – Elastoplast, Leuko, Victor Sports, Pow.r, Strapit, D3 and Solvatech – together with a total range of other products for nutrition, hydration, strength and conditioning, injury prevention, management and rehab.
We are a 'one stop shop' for products needed by a sporting club every week at wholesale pricing. Delivery is generally within 24/48 hours to any nominated address.
All NFNL Clubs will receive a 10% discount on all tape purchased through Club Warehouse.
---
SALT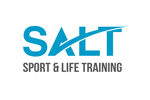 SALT delivers education, culture and leadership training into local footy clubs. We are effective because we base all our teaching on the existing values and beliefs of footballers.
Our units include drugs and alcohol, respect for women, vilification and discrimination, social media, well-being, anxiety and depression, responsible gambling and positive coaching.
We can help clubs set up effective leadership teams, a core values statement and a mentoring program. We are trained and experienced teachers who have played footy and understand footy clubs.
Due to our charitable status we can access external funding to keep our prices very affordable.
www.sportandlifetraining.com.au
---
AFL Victoria
AFL Victoria's role is to oversee, support and guide football bodies across the state and continue to develop the great game of Aussie rules.
For more on AFL Victoria's role within the sport of Aussie rules, please visit their website.
---
Netball Victoria
Netball Victoria is the peak body for the administration of netball in Victoria.
Netball Victoria works with the Northern Football Netball League to assist in the management of the league's netball competition.
---
Carlton Football Club
The Carlton Football Club was founded in 1864 and is one of the 18 teams to compete in the Australian Football League (AFL).
The Blues formed an alliance with the Northern Football Netball League in 2012 and that partnership strengthened in 2013 when the NFNL became part of Carlton's 'Blue Zone'.
The partnership provides for a stronger community focus and representation of the northern region at the highest level.
---
Northern Knights Football Club
The Northern Knights are the TAC Cup representative of the Northern Football Netball League.
Over the pas Northern Knights/Northern Football Netball League representatives have gone on to play AFL football, including Trent Cotchin, Marcus Bontempelli, Michael Hurley, David Zaharakis, Nick Vlastuin and Jade Gresham.
Meanwhile, 2019 No.1 AFLW draft pick Gabby Newton, Madeline Brancatisano, Britney Gutknecht and Ciara Fitzgerald have also made it to the AFLW via the Knights' female program.
---
Sherrin
The Sherrin – It's the Official AFL Football, an elite piece of leather that has always been around since 1880 – 21 years before federation.
The Sherrin is the oldest regular footy. It seems that footy pioneers used rugby balls from England. It was when Sherrin's founder was given a misshaped rugby ball to fix in 1880 that he came up with the design for the first Sherrin.
Sherrin is the football manufacturer of the Northern Football Netball League.
---
TAC
Zero is the only acceptable number.
Towards Zero is the TAC and Victoria's plan to ensure no one is seriously injured on our roads.
It acknowledges that we all face risks on our roads. But our choice to use the road shouldn't cost us our lives.
That's why we need to ensure we have a safe transport system in place. Together we can build a system that protects us from our own mistakes and those of others.
The Towards Zero road safety principles are also in place across most Australian states and territories. Overseas, many other countries have adopted the same principles (also known as Vision Zero), including: Sweden, Canada, United Kingdom, France, Norway and large cities in the US, such as New York City, Los Angeles, Chicago and Boston.
---
Pat Cronin Foundation
Pat Cronin was a 19-year-old boy who was taken away too soon.
The Pat Cronin Foundation has been formed in his honour to raise awareness and education about the coward punch in an attempt to stop this happening again and prevent further harm.
Since 2017, the NFNL has held an annual Pat Cronin Foundation Round to prevent the coward punch.
www.patcroninfoundation.org.au
---
Fight MND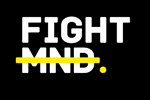 FightMND is Australia's leading independent Motor Neurone Disease association, fighting to find a cure through fundraising initiatives such as the Big Freeze, Daniher's Drive and now the Sockit2MND Round.
The Northern Football Netball League is proud to again partner with FightMND in 2019 and encourages all clubs to support Sockit2MND Round on June 14-16.
---
TeamApp
Team App is a platform that allows teams and social groups to improve communication by creating their own smartphone app.
The NFNL's mobile application has been powered by TeamApp since 2015.
Download TeamApp on your mobile phone and then search NFNL.
---
Sportscast Australia
Sportscast Australia manages the Northern Football Netball League's match day filming program, which includes filming and uploading every senior NFNL football match.
Combining sports marketing expertise with technical innovation, Sportscast Australia is revolutionising the delivery of online sports broadcasting.
Whether it be a world class stadium or the local park, Sportscast Australia can capture all the excitement of your event and deliver an outstanding production.
Covering all corners of the country, Sportscast Australia delivers consistency, reliability and quality to your broadcast needs.
www.sportscastaustralia.com.au
---
Northern Umpires Association

The Northern Umpires Association manages and co-ordinates the Northern Football Netball League's contingent of football umpires.
For more on the NUA, please visit their website.
---
Nathan William Media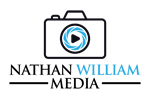 Nathan William Media provides action photography for the Northern Football Netball League's football and netball competitions.
Based in the Diamond Valley region of North East Melbourne, Nathan William Media specialises in both photography and videography.
http://nathanwilliammedia.com/
---
Plenty Valley FM
Plenty Valley FM has a long history of broadcasting local football in the northern region and has been involved with the league for over 20 years.
The NFNL Match of the Day can be heard on 88.6 Plenty Valley FM every Saturday of the football season from 1pm until 5pm.
Please check the NFL website every Friday to find out which game will be broadcast on the NFNL Match of the Day.